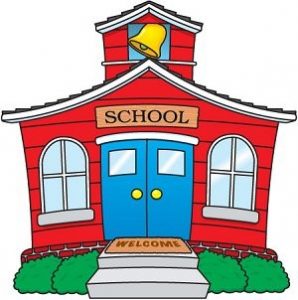 2020-2021
School Registration Information
Families that are new to Durbin Creek Elementary or who will have a rising Kindergartener will need to complete the school registration process online via the Durbin Creek website along with the required documents. Please click on the blue bar on the right column that says "Pre-Register My Student for School". 
Please see requirements for enrollment listed here: https://www.stjohns.k12.fl.us/student/enrollment/
Once the online registration is complete, parents will need to come to Durbin Creek Elementary on one of the below dates for a quick document verification. Your child does not need to come to the registration verification. Please bring all of the required registration documents with you, uploaded documents as well as documents that were not uploaded. The below dates and times only apply if you have completed the online registration process first. You do not need to call the school when the online registration is completed, instead please email [email protected] to let her know that it has been done.
Kindergarteners will be asked to return for a kindergarten screening appointment, scheduled at your registration verification.

Document Verifications Are Done Every Tuesday & Thursday from

9:00am – 11:00am

and

1:00pm – 2:00pm
Any questions regarding Extended Day availability email [email protected]
Thank you and we look forward to meeting with you!
*All new students must fill out the Online Registration and a Student Profile Form please include the appropriate grade level profile form for your student(s):*

Rising Fifth Grade Student Profile Form
Rising Fourth Grade Student Profile Form
Rising Third Grade Student Profile Form
Rising Second Grade Student Profile Form
Rising First Grade Student Profile Form
Rising Kindergarten Student Profile Form
---
Parents must register children at the school where they are zoned for the 2020-2021 school year.
To find your school, enter your street address on the Attendance Zone Locator at SJCSD Zoning
**To be eligible for public kindergarten in St. Johns County, children must be 5 years old on or before September 1.
To register for 1st grade, children must be 6 years old on or before September 1 and have documentation of successful completion of kindergarten.