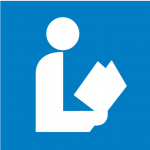 Parental Choice Library Book Restriction Form
Parents may utilize this form to restrict titles their child may check out in the school library. Please complete the form and return it to your child's teacher or librarian.
This form is only required when a parent is seeking to restrict access to materials in the media center.
Hello Durbin Creek Explorers! 
Thanks for visiting the Durbin Creek Elementary School Media Center webpage!  In our Media Center, we believe that exploring is a lifelong endeavor and that there is no better place to explore than in a book!  We invite you to click on a link below or to the right to find lots of great info about library policies and procedures, and much more. If you have any questions, please do not hesitate to contact us.
Christine Scala
DCES Media Parapro Superstar
"When given the choice between being right and being kind, CHOOSE KIND."